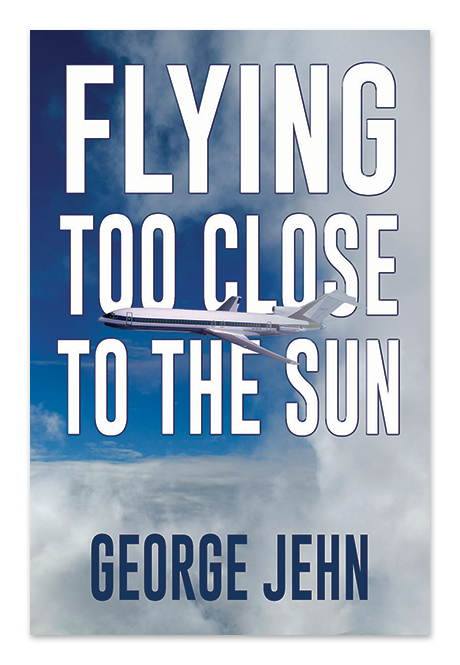 "Set in the exciting world of commercial air travel, in Flying Too Close to the Sun author George Jehn handles a keyboard as deftly as he did his jet for almost forty years, taking the reader on an unexpected and thrilling journey full of turbulence and startling twists and turns in his debut novel."
— Christine Negroni, author of the New York Times bestseller, The Crash Detectives
Shuttle Air Boeing 727 Captain Christina Shepard's life is derailed when she is diagnosed with an illness that will end her lifelong airline pilot career. A fiscal disaster also awaits her due to alimony, child support payments and a maxed out credit card due to a hurtful relationship. She must somehow come up with money to preclude economic ruin.
Enter newly-hired Second Officer, Erik Preis, who is also mired in economic debt, with his job at stake. Shepard concocts a scheme requiring the assistance of Preis and Juni Rosario, a wrongfully terminated former banker. Their plan seemingly succeeds—until an unexpected event takes place that pits the conspirators against one another.
Keep your seatbelt securely fastened for the unforeseen surprise ending.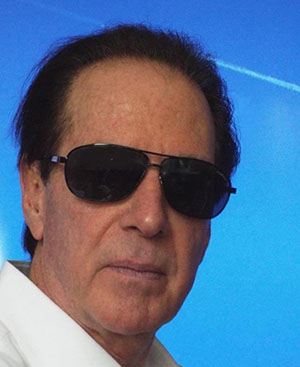 George flew for two major United States airlines for over thirty years, flying McDonnell Douglas DC-9, Boeing 727, Boeing 737-200, 300 and 400 jets, as well as the Airbus A-300 jumbo jet.
He received his initial pilot training at Flight Safety, Inc. and enroute to his airline piloting career worked as a flight instructor, charter pilot, also flew C-46 cargo planes and as a captain for a commuter airline before landing a pilot position with a major United States carrier, which was the basis for this, his first mystery novel.
In addition, George was an elected Representative and Member of the Board of Directors for the Air Line Pilots Association [ALPA], the union that represents pilots at most major United States airlines, for six years, as well as an Arbitrator on the Pilots System Board of Adjustment, the judicial body that adjudicates pilot grievances, for approximately ten years.
Always a passionate writer, he has also had predominantly aviation articles published in NEWSDAY and AIR LINE PILOT magazine. He is also an avid fisherman and was an editor for the FISHERMAN magazine for five years and has had articles published in that magazine as well as SPORT FISHING and SALT WATER SPORTSMAN.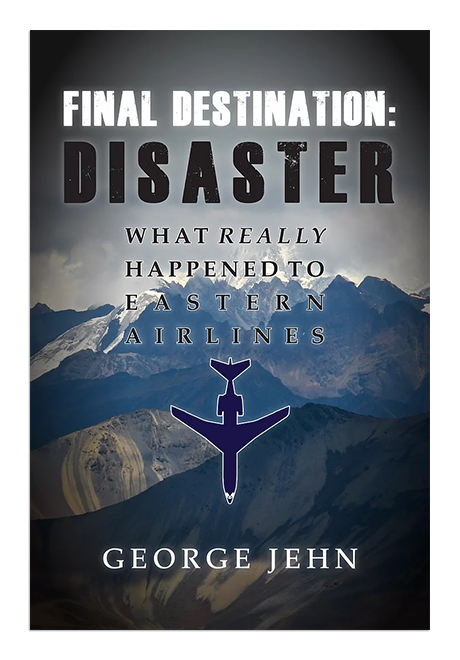 What Really Happened to Eastern Airlines will reveal for the very first time, the interconnection between top executives of this large corporation and the highest U.S. government officials, exposing the dire consequences of the foregoing. It points the finger at the Reagan Administration's desire to leave a serious, potentially politically-damaging airliner crash that intertwines with the Iran-Contra affair, uninvestigated and out of the public limelight, in turn betraying the trust of anyone who has ever boarded a United States commercial airline flight.
This reading voyage will bring to light how the crash of Eastern Airlines Flight 980 led to the downward spiral, sale and final demise of "The Wings of Man," once the second largest airline in the free world; the true reasons for which needed to be kept top-secret. All of this and many more facts that could only have been written from an insider's perspective, with information never before revealed, are contained in this extraordinary read.